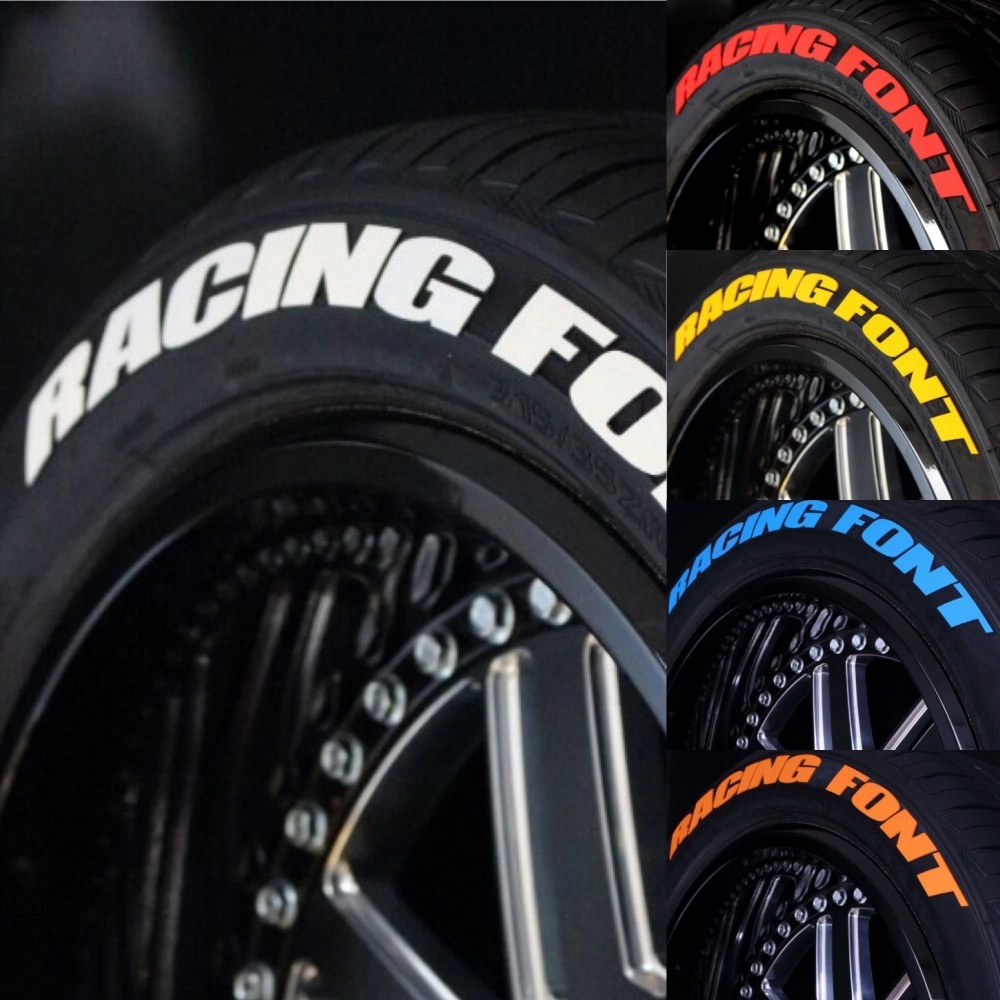 RACING FONT 1" (2,54cm)
Product Code:
Racing Font 1" (2,54cm)
Product Description
TredWear
- 1" (2,54cm ) Custom Race Font Tire Lettering Kit

Here you can create your own tire message using our TredWear fonts.
These are robust tire colored permanent tire stickers.Say whatever you want spelled out in our Racing Font. These adhere to any tire and are PERFECT to advertize that important message or WOW your friends.
The original and the best - TredWear is the World's Number 1 Real Raised Letter Permanent Tire Lettering
1" (2,54cm) Height
These are INDIVIDUAL Letters

Available in White, Red, Yellow , Orange , Blue

Made in the USA
Never fades or peels
Lasts the life of the tyre
Patented
TredWear Adhesive and instructions included.
How to order:

1.Choose te color you want in the drop down menu.
2.Write your desired tire message in the box provided.(CAPITALS)
3.Select how many times (Qty) you want the message written out in total, e.g.: MICHELIN once per tire would be 4 (4 tires) and MICHELIN twice per tire would be 8 (4 tires).

All kits are created using TredWear's patent material, for more information on the product please visit "About Tredwear".


*** TO PREVENT DELAYS IN YOUR ORDER PLEASE ENSURE THE CHARACTER QUANTITY AND TIRE MESSAGE MATCH ***
*** PLEASE MEASURE YOUR TIRE SIDE WALL TO ENSURE YOUR GETTING THE CORRECT SIZE ***
Care Instructions:
DO NOT USE

BLEACH

. DO NOT USE

TIRE DRESSING

or

TIRE WET

on the material. These chemicals penetrate the rubber and break down the stain resisting qualities.






Don 't see the kit you are after ?
There is a good chance that we have your kit in stock. Please contact us:
Sizing Guide



We highly recommend measuring your tire before ordering. This is quick and easy(see picture below):
- just measure between the two manufacturing lines on the tires
- make sure the letters won't go into the tread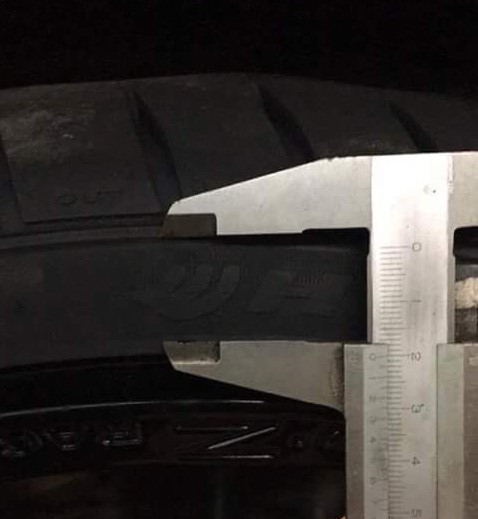 Otherwise, if you want a quick reference we recommend the following:


-

0.5" (1,27cm)

Lettering up to

25

Profile Tires
-

0.75" (1,9cm)

Lettering for

25-35

Profile Tires
-

1.0" (2,54cm)

Lettering for

35-45

Profile Tires
-

1.3" (3.3cm)

Lettering for

45+

Profile Tires