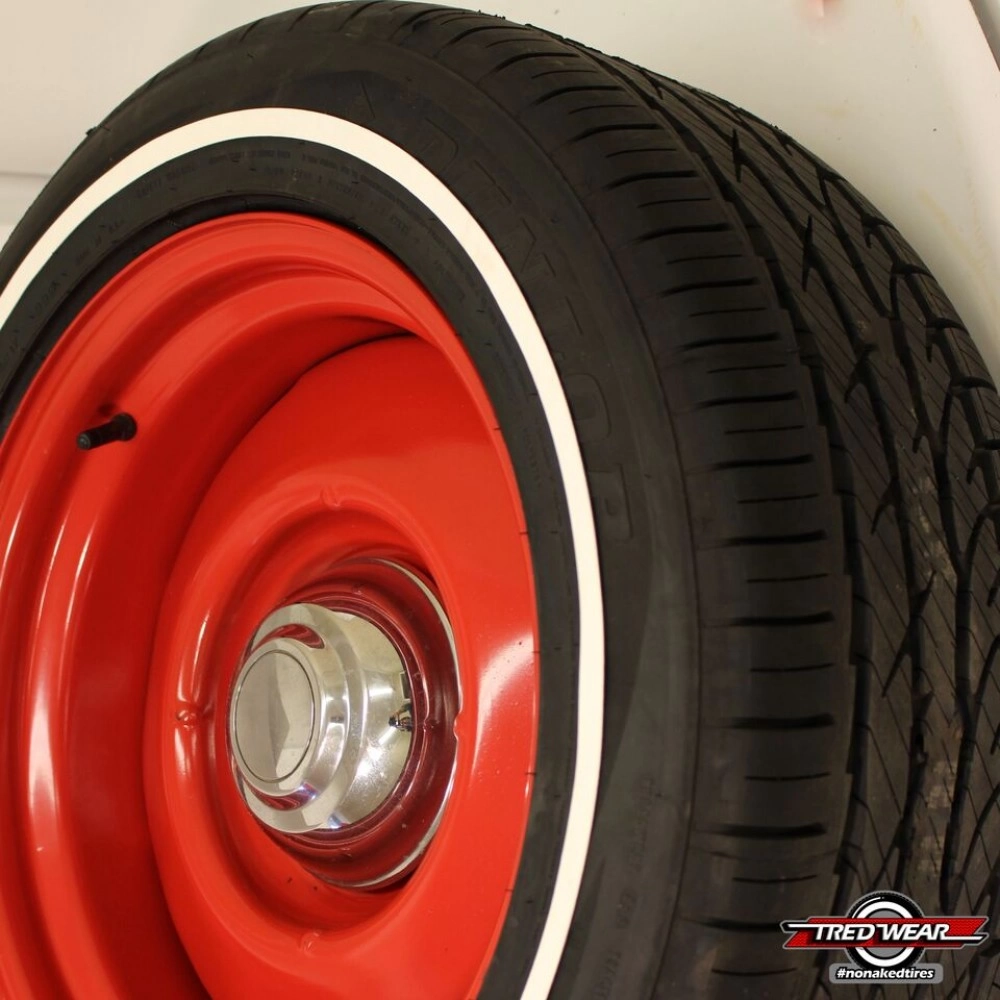 Product Description
Now you can have that 3/8"(10mm) line look on any tire.
Use our tire stripe kits to permanently bond actual raised rubber stripes to any sidewall with factory appearance.
Installs easily without tools. One piece stripe kits are trim to fit up to 19 inch wheels.(max. 22")
We use a dual vulcanized patent material which is one millimeter thick and soft enough to move and flex with your tire sidewall, and at the same time tough enough to withstand the stress of the harshest conditions. The most important part about this material is that it does not soak up any tire residue allowing the material to stay nice and bright for the life of your tire, unlike other materials that turn brown and yellow over time.


Application - 4 tires
TredWear Adhesive and instructions included.
Care Instructions:
DO NOT USE BLEACH. DO NOT USE TIRE DRESSING or TIRE WET on the material. These chemicals penetrate the rubber and break down the stain resisting qualities.




Don 't see the kit you are after ?
There is a good chance that we have your kit in stock. Please contact us:
Sizing Guide



We highly recommend measuring your tire before ordering. This is quick and easy(see picture below):
- just measure between the two manufacturing lines on the tires.
- make sure the letters won't go into the tread.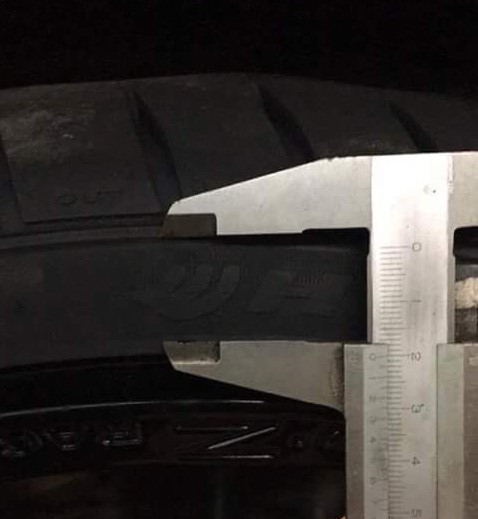 Otherwise, if you want a quick reference we recommend the following:


-

0

.5" (1,27cm)

Lettering up to

25

Profile Tires
-

0.75" (1,9cm)

Lettering for

25-35

Profile Tires
-

1.0" (2,54cm)

Lettering for

35-45

Profile Tires
-

1.3" (3.3cm)

Lettering for

45+

Profile Tires