After millions of kilometers and years of testing, TredWear have developed the finest materials allowing you to permanently adhere tire letters to your tire sidewall.


KIT INCLUDES THE DESIGN FOR 4 TIRES with

adhesive, sandpaper , gloves and instructions.


Sizing Guide



We highly recommend measuring your tire before ordering. This is quick and easy(see picture below):
- just measure between the two manufacturing lines on the tires
- make sure the letters won't go into the tread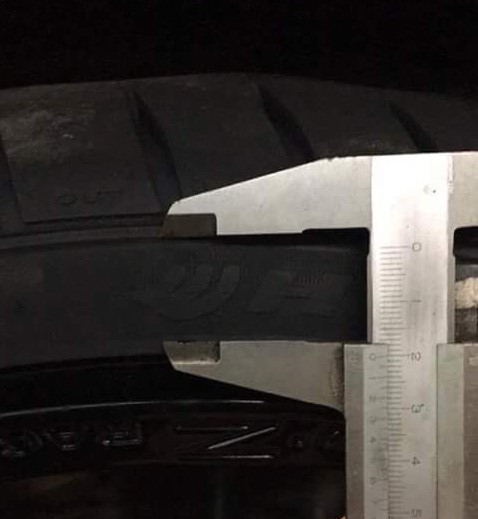 Otherwise, if you want a quick reference we recommend the following:


-

0.5" (1,27cm)

Lettering up to

25

Profile Tires
-
0.75" (1,9cm)

Lettering for

25-35

Profile Tires
-

1.0" (2,54cm)

Lettering for

35-45

Profile Tires
-

1.3" (3.3cm)

Lettering for

45+

Profile Tires


Care Instructions:
DO NOT USE

BLEACH

. DO NOT USE

TIRE DRESSING

or

TIRE WET

on the material. These chemicals penetrate the rubber and break down the stain resisting qualities.






Don 't see the kit you are after ?
There is a good chance that we have your kit in stock. Please contact us:
4 x FALKEN AZENIS 0.75"(1,9cm)
Product Code: FLKNAZNS
Availability: In Stock
Related Products